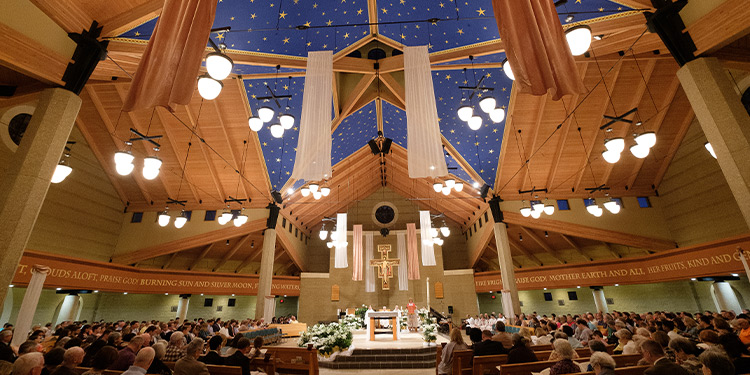 Pope Francis said "Love and charity are service, helping others, serving others. There are many people who spend their lives in this way, in the service of others. …When you forget yourself and think of others, this is love! And with the washing of the feet the Lord teaches us to be servants, and above all, servants as He was a servant to us, for every one of us."
Are you searching for ways to get more involved in our parish? Explore events, groups, programs and more at St. Francis!
Events
Take a look at the events calendar to see all upcoming events at St. Francis.
---
Volunteer
We rely on parents, families and parishioners as volunteers to support our church as our members grow in their faith. Take a look at the opportunities that are available.
---
Committees & Councils
St. Francis' leadership is made up of a variety of committees and councils.
---
Tithing & Donations
Learn more about contributing to our parish.
---
Programs by Pillar
Explore programs that are centered around four key pillars: Prayer, Formation, Service, and Hospitality.
---
Programs by Age
Explore programs based on your age & demographic.