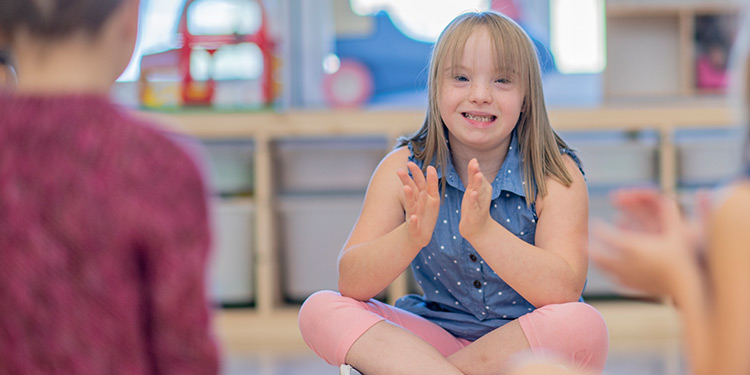 2020-21 Faith Formation – Together in Faith – Registration
For the 2020-21 academic year, we are excited to offer Together in Faith, an At–Home Faith Formation model for all Youth Faith Formation programs. The focus for this year will be for the household to learn and grow in their faith together. Each month will have a new theme as we explore the New Testament of the bible.
To learn more and to register, visit:
---
Religious Education for All Children (REACH) is a faith formation program that is a multi-age, self-contained classroom for children with special needs that provides small group learning and one-on-one attention. An adaptive curriculum is used and is enhanced with music, art, movement, and sensory-based activities. This classroom setting provides support and structure for children whose faith formation needs are not met by the general, religious education classroom model.
REACH takes place on Wednesday evenings September through April following the school calendar. Sessions are offered at two times:
4:30 – 5:45 p.m.
6:15 – 7:30 p.m.
---
Support for Integration into Classes
SFA Special Needs Ministry provides support and integration into classrooms with same-age peers for those students whose needs can be met with accommodations and modifications. One-on-one or small group assistants are available to support learning in the faith formation classrooms and during our week-long Vacation Bible School during the summer.
Individualized Religious Education Plans
Individualized Religious Education Plans (IREP) are written for students in our Youth Faith Formation programs. These plans are similar to the Individualized Education Plan (IEP) that are used in the schools. These confidential and student-specific plans identify long-term and short-term goals for the learner's faith journey, as well as, accommodations and modifications for the classroom.
Adaptive Sacramental Preparation
Those who are beyond the age range for Youth Faith Formation programs but have not yet celebrated the sacraments are invited to participate in Adaptive Sacramental Preparation through SFA Special Needs Ministry. Accommodations and support may also be provided within the Becoming Catholic program (RCIA).
---
Volunteer Opportunities
Our Youth Faith Formation programs rely on parents, families and parishioners as volunteers to support our children as they grow in their faith. Each of the volunteer roles are either 100% tuition-waived or 50% tuition-waived.
---
For information about the other Youth Faith Formation programs, please visit:
For information about the High School Faith Formation programs, including Confirmation preparation, please visit:
For more information on REACH, Special Needs Ministry, or Faith Formation opportunities for those people with special needs, please contact Lisa Schmidt, Director of Faith Formation, by email or at 515-440-1030.