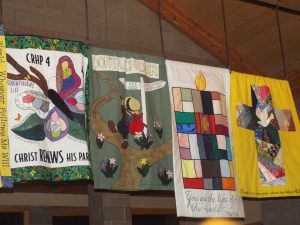 Do you sense something missing in your life? Do you feel that if you weren't so busy you would be happier, healthier, more effective, more fulfilled, and maybe even a better person? Come to the next Christ Renews His Parish (CRHP) weekend!
CRHP is an incredible experience that will help you discover what's missing in your life and what to do about it. Whether you want to connect with others in the parish, improve your prayer life, or just take a break from the craziness of everyday, you'll find what you're looking for and more.
See more details in our informational brochure (PDF)
---
Stay tuned for updates!