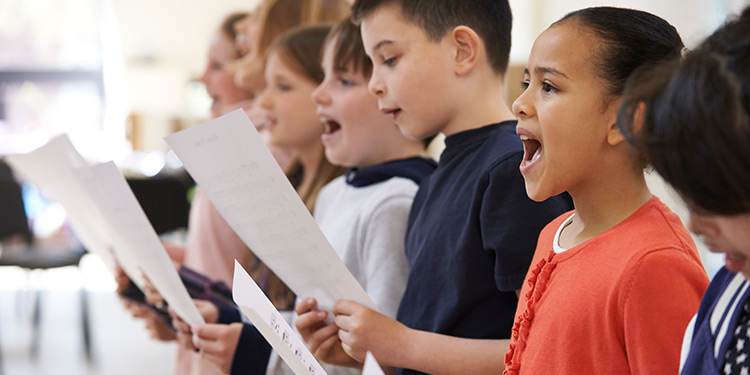 SFA Children's Choir (CC) is for all children in the parish who are in grades 3-5.
The group leads one Mass every month and sings for special occasions. Rehearsals are held each Wednesday evening from 5:45 pm to 6:15 pm. Knowing family comes first, this group works with your family's schedule.
Our director is Lindsay Struecker. Please contact the parish if you're interested in participating!