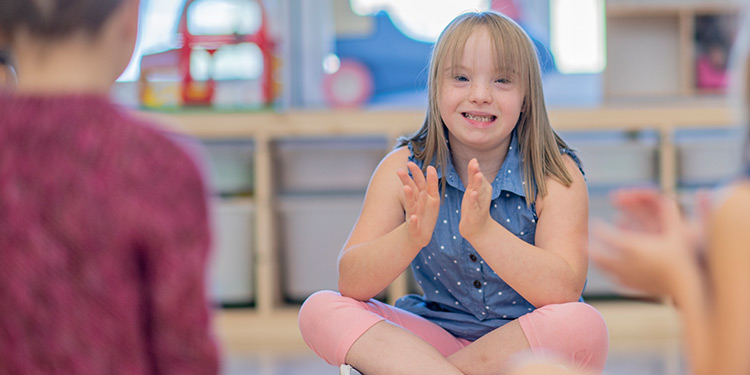 The mission of the St. Francis of Assisi Special Needs Ministry is to create and maintain an environment where all of God's children can share their unique and wonderful gifts with Him.
At St. Francis of Assisi, Special Needs Ministry is available to meet the needs of all those who are in need of accommodation. We offer services for all ages, child through adult, and for any programming offered through the church. The ministry is here to not only support individuals with special needs but their families as well. The parish and Faith Formation teams work together to make sure that we provide an enriching experience for all, regardless of ability.
---
Mass Interpreted in American Sign Language
St. Francis offers the Mass interpreted in American Sign Language every Sunday at 9:30 a.m. Please sit on the north side of the church in order to be in view of the interpreter. Reserved seating is available at the front. You may also ask an usher for assistance.
Mass Mentors
During the academic year we offer Mass Mentors on the 2nd Sunday of the month during the 9:30 a.m. Mass. Please contact the Special Needs Coordinator or see the bulletin for more information.
Mothers of Mary
This group provides support to families with kids with special needs. Events and workshops are offered during the academic year. Please see the Facebook page for more detailed information and upcoming activities. https://www.facebook.com/groups/1747190865340950/
Adaptive Faith Formation
St. Francis provides faith formation for any person with special needs. If you have a child with special needs, we have a variety of ways to incorporate them into the general classroom. If the general classroom is not a good fit, we recommend our REACH (religious education for all God's children) classroom. Please visit our REACH page for more information:
For more information on our Special Needs Ministry, please contact Lisa Schmidt, Faith Formation Director, at at lschmidt@saintfrancischurch.org or 515-440-1030.