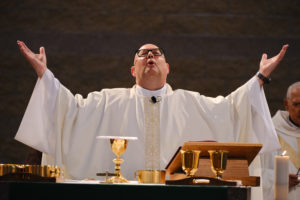 About the Committee
The Liturgy Committee initiates and coordinates those activities in the parish which pertain to the celebration of the liturgy of the Church and the spiritual growth of the members.
There are several areas of responsibility: liturgy planning, music ministry, liturgical ministries, R.C.I.A., faith-sharing opportunities, and liturgical art and environment.
For questions, please contact the Parish Office at 515-223-4577.