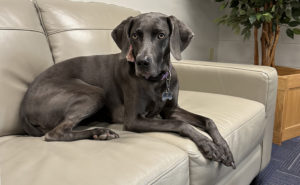 ---
Flat Francis the Dog
Introducing the new Parish interaction, Flat Francis the Dog! If you saw in the bulletin, you can cut out Flat Francis the Dog and tap her to a popsicle stick. Then take a picture with her and #flatfrancisthedog on your social media accounts and tag us on facebook or instagram @sfawdm.
You can print out another copy here: FlatFrancistheDog
Going on a family trip, bring her along.
Going on the trip with Father Pins, bring her along.
Christmas vacation, have her with you for the family photos.