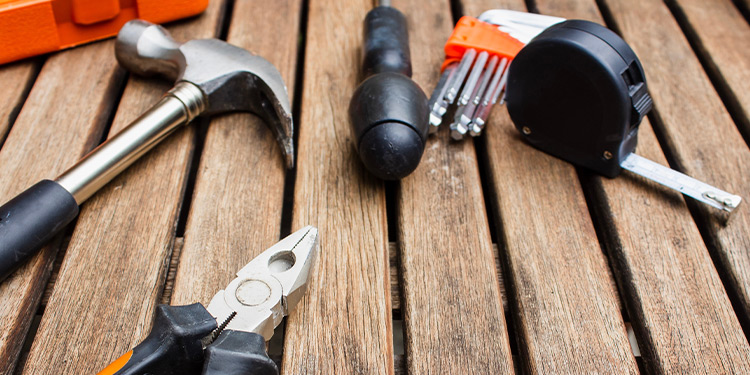 Mission: Seeking to put God's love into action, Greater Des Moines Habitat for Humanity brings people together to build homes, communities, and hope.
Habitat is a nonprofit, ecumenical Christian housing ministry. Habitat welcomes people from all backgrounds to work toward a world where everyone has a decent place to live.
Founded in 1986, GDM Habitat serves hundreds of families in Polk, Dallas, and Jasper counties each year. Offered programs focus on creating affordable homeownership opportunities, completing owner-occupied home repairs and modifications, and improving financial literacy to empower individuals and strengthen families.
What's more, GDM Habitat engages globally through annual tithing and periodic service trips to Malawi, Nepal, and El Salvador.
If interested, please contact Brendalyn Shird at: bshhird@gdmhabitat.org
You can also call at: 515-471-8686, ext. 112.
---
Catholic Circle of Faith
St. Francis is a founding member of GDM Habitat's Catholic Circle of Faith (CCOF), a coalition of area Catholic parishes committed to the construction of affordable homes in our community each year. These homes are purchased by qualified low-income families who demonstrate a need for housing, willingness to partner (through completed required coursework and hundreds of hours of "sweat equity"), and the ability to pay an affordable mortgage.
Some of the many ways to get involved include prayer, personal donations or fundraising, volunteering to help build (no skill or experience required – really!), advocating for affordable housing through Habitat's Cost of Home Campaign, and coordinating our parish involvement with CCOF.
SFA is looking for new leader(s) for our Catholic Circle of Faith ministry. To discuss this opportunity, please contact the Parish Office at communications@saintfrancischurch.org or call: 515-223-4577; and/or Brendalyn Shird, Director of Strategic Partnerships with Greater Des Moines Habitat for Humanity, at bshird@gdmhabitat.org or call: 515-471-8686, ext. 112.
You may donate toward the build through our Parish Office or contribute directly at gdmhabitat.org/ccof. Please select St. Francis of Assisi from the drop-down list of supporting parishes.