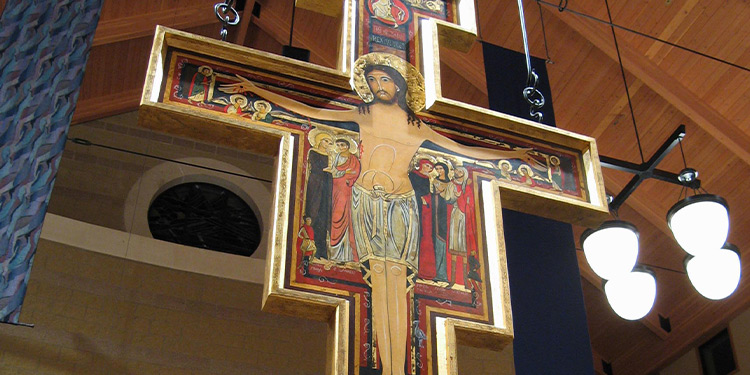 Here I am! "God knows me and calls me by name… He has committed some work to me which He has not committed to another." (John Henry Cardinal Newman)
As we continue to grow in our faith and share our gifts, we welcome you to join us in celebrating the love of Jesus Christ.
Become a Member
Welcome, and thank you for visiting St. Francis of Assisi Catholic Church! Here at St. Francis, we are a welcoming community with many opportunities for involvement. We offer various possibilities to grow in faith and love, from education, faith and social ministries, local and international outreach, to celebrating the word of God.
---
Mass Schedule
View our weekly schedule for Mass and Reconciliation.
---
Sacraments
Learn more about our sacraments: Baptism, Reconciliation, First Eucharist, Confirmation, Matrimony, Anointing of the Sick, and Memorial Services.