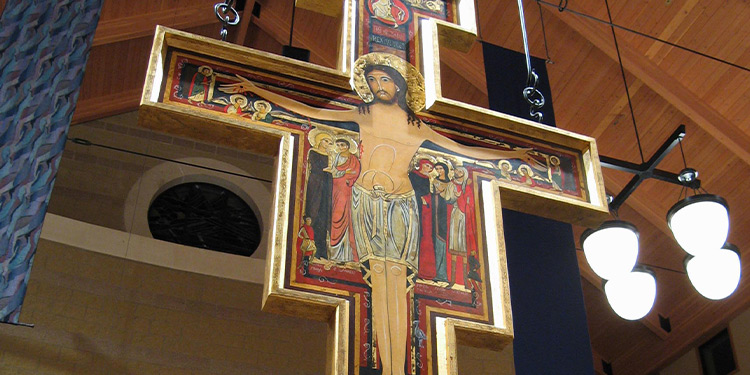 Here I am! "God knows me and calls me by name… He has committed some work to me which He has not committed to another." (John Henry Cardinal Newman)
As we continue to grow in our faith and share our gifts, we welcome you to join us in celebrating the love of Jesus Christ.
Worship Resources
We have prepared resources for people to use if they must stay home from Mass. We hope you'll find these useful.
Pentecost Sunday Worship Aid, May 23, 2021
The Divine Mercy Chaplet Prayer Resource
Home and Travel Worship Resource
Children's Liturgy of the Word Materials
---
Diocesan Guidelines for Regathering
---
Recorded Liturgies
We livestream our 9:30 a.m. Sunday Mass to YouTube. Recordings stay posted to the channel – along with other faith-filled resources.
St. Francis of Assisi Catholic Church WDM YouTube Channel
---
Become a Member
Welcome, and thank you for visiting St. Francis of Assisi Catholic Church! Here at St. Francis, we are a welcoming community with many opportunities for involvement. We offer various possibilities to grow in faith and love, from education, faith and social ministries, local and international outreach, to celebrating the word of God.
---
Mass Schedule
View our weekly schedule for Mass and Reconciliation.
---
Sacraments
Learn more about our sacraments: Baptism, Reconciliation, First Eucharist, Confirmation, Matrimony, Anointing of the Sick, and Memorial Services.