Mass Schedule
---
---
---
---
7:30 a.m. (Mass for the vulnerable), 9:30 a.m.* (interpreted in ASL & livestreamed on FB), and 11:30 a.m.
---
5 p.m. on the 3rd Sundays of the month
---
Children's Liturgy of the Word
1st and 3rd Sundays of the month during 9:30 a.m. & 11:15 a.m. Masses
Mass Reconciliation Schedule
---
---
---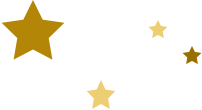 Welcome to St. Francis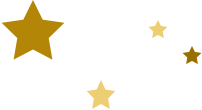 We, the parish family of St. Francis of Assisi, are a Catholic, Christian community striving to live the mission of Jesus Christ. As partners in faith, we witness our love of God through liturgy, social outreach and life-long faith formation. We embrace the spirituality of St. Francis, challenging us to be instruments of peace and love.
Upcoming Events
Sep 10
September 10, 6:00 PM – November 19, 8:00 PM
Alpha on Thursdays
Sep 15
September 15, 9:00 AM – November 17, 11:00 AM
Alpha on Tuesdays
Christ Renews His Parish Men's Weekend Retreat
A Peek at the Week Ahead
Stay up-to-date on what's going on at St. Francis. Read our weekly bulletin for the latest news on groups, activities, events, schedules, and more.
I Miss You!
By Bonnie Shaw (Article originally published by The Well on July 25, 2020) A Longing from the Heart...
Read more

Start by doing what's necessary; then do what's possible; and suddenly you are doing the impossible.
Saint Francis of Assisi