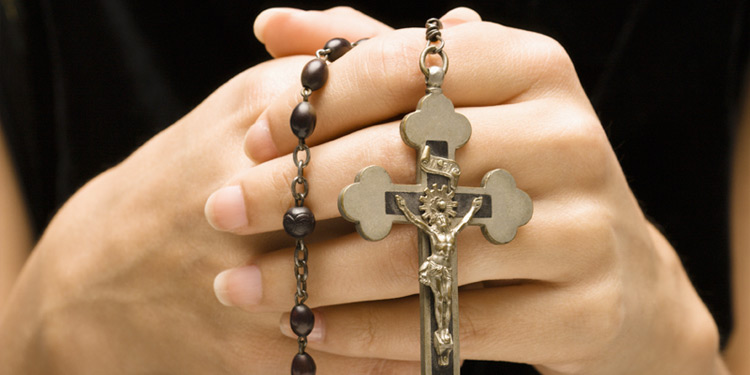 We offer multiple opportunities to support our members through prayer, daily readings, and reflections.
SoulCore
Join Kalan Clark to nourish body, mind & soul with SoulCore – a prayer experience that combines the prayers of the rosary with core strengthening, stretching and functional movement. No fitness level or experience required*. Visit www.soulcore.com for more information.
Mondays, April 12-May 24
9-10am in the St. Clare room
Class size is limited, please contact the Faith Formation Office, 515-440-1030 to register.
There is no cost to attend, however a $5-10 donation accepted for those who wish to support this apostolate. Dress in comfortable clothing or sportswear and bring a bottle of water and an exercise mat if you have one. Marks are required. Please use the main south church doors to enter and exit the building.
*It is recommended that you consult with your physician before beginning any exercise program. By participating in the SoulCore movement you agree to do so at your own risk and assume all risk of injury to yourself.
---
Adoration
Quiet prayer time with Jesus in the Blessed Sacrament. Sign up for an hour or come when you can. Every second and fourth Tuesday after 7:15 a.m. Mass until 8 p.m. in the Sanctuary. For more information, contact the Parish Office at 515-223-4577.
Coordinator: Jo Helling.
---
Rosary
Learn and pray with others. Monday evenings, 7 – 8 p.m. in the Assisi Room. For more information, contact the Parish Office at 515-223-4577.
Coordinator: Sue Oehlerking
---
Magnificat
Magnificat is a monthly Catholic publication that contains daily readings, prayers, reflections and articles on Catholic topics. Click here to view a sample issue. St. Francis places a bulk subscription each February.
To subscribe as part of our bulk subscription, contact Heather Rohe at 515-440-1030.