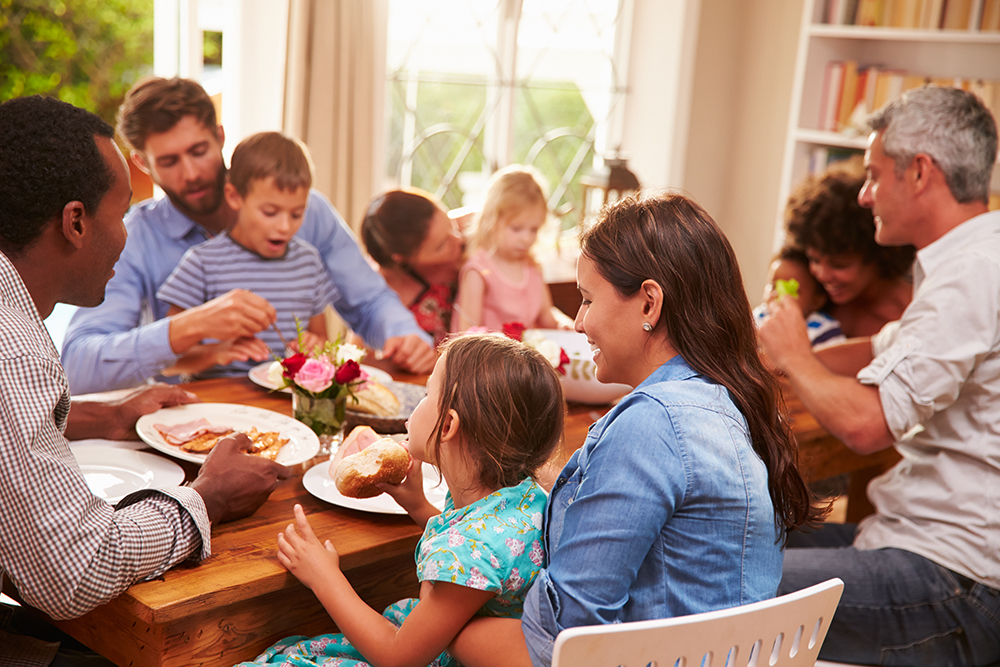 "When we begin to share [the love of Christ] in meaningful ways with everyone with whom we come in contact, the world is a better place and we have done our part to help overcome the despair that is prevalent in our society," – Archbishop Robert Carlson of St. Louis
Christmas is a beautiful season of encountering Jesus, participating in wonderful worship and praise and spending time with loved ones. These times can warm our hearts but it also can remind us of the division that can be prevalent in our society and within our church.
This editorial from Our Sunday Visitor reminds us that although we may feel divisions in our culture we do not need to embrace them. In fact, we can overcome divisions by simply sharing a meal.
The Alpha program at St. Francis takes this idea and uses it to help share the good news of the Gospel. As you gather at the table this Christmas, consider inviting someone to our Alpha program which begins January 12.