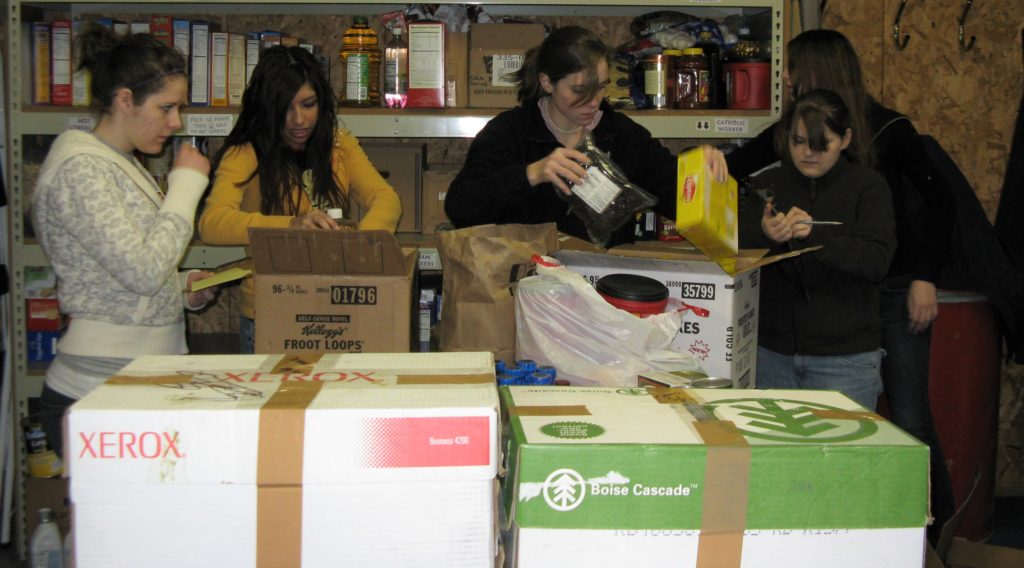 Faith in Action
By being part of St. Francis of Assisi's Faith in Action, high schoolers will have the opportunity to put faith into action, grow in faith, and become more aware of and better equipped to respond to the justice needs in our world and community.  The service team will celebrate Mass together each morning, work 6 – 8 hours a day, share meals, have fun, and grow in faith.
---
Dates: March 13 – 16, 2023 | 7:00 a.m. – 4:00 p.m. all four days
Youth are welcome to serve all four days, but the beauty of Faith in Action is volunteers can sign up for the days that work for their schedule.
Requirements: Applicants must be in grades 9 – 12. Seven service hours will be provided for each day volunteered.
Cost: Suggested cost for the Faith In Action experience is $25 and will be applied to family's FACTS account. Please contact Claire Sevenich for information about fundraising or scholarship funds.
Meals: Breakfast will be provided daily. Lunch will also be provided on Tuesday. We ask students to bring a sack lunch for the other days.
---
2023 Service Sites
Monday, March 13 — Joppa
Tuesday, March 14 — St. Francis of Assisi
Wednesday, March 15 — DMARC
Thursday, March 16 — Habitat for Humanity (bring work gloves)
We are in need of constant adult presence for all four days. We will gladly accept adult volunteers for one or any of the days, even to just help with transportation. There is no cost for adult volunteers.  Please contact Claire Sevenich at 515-440-1030.