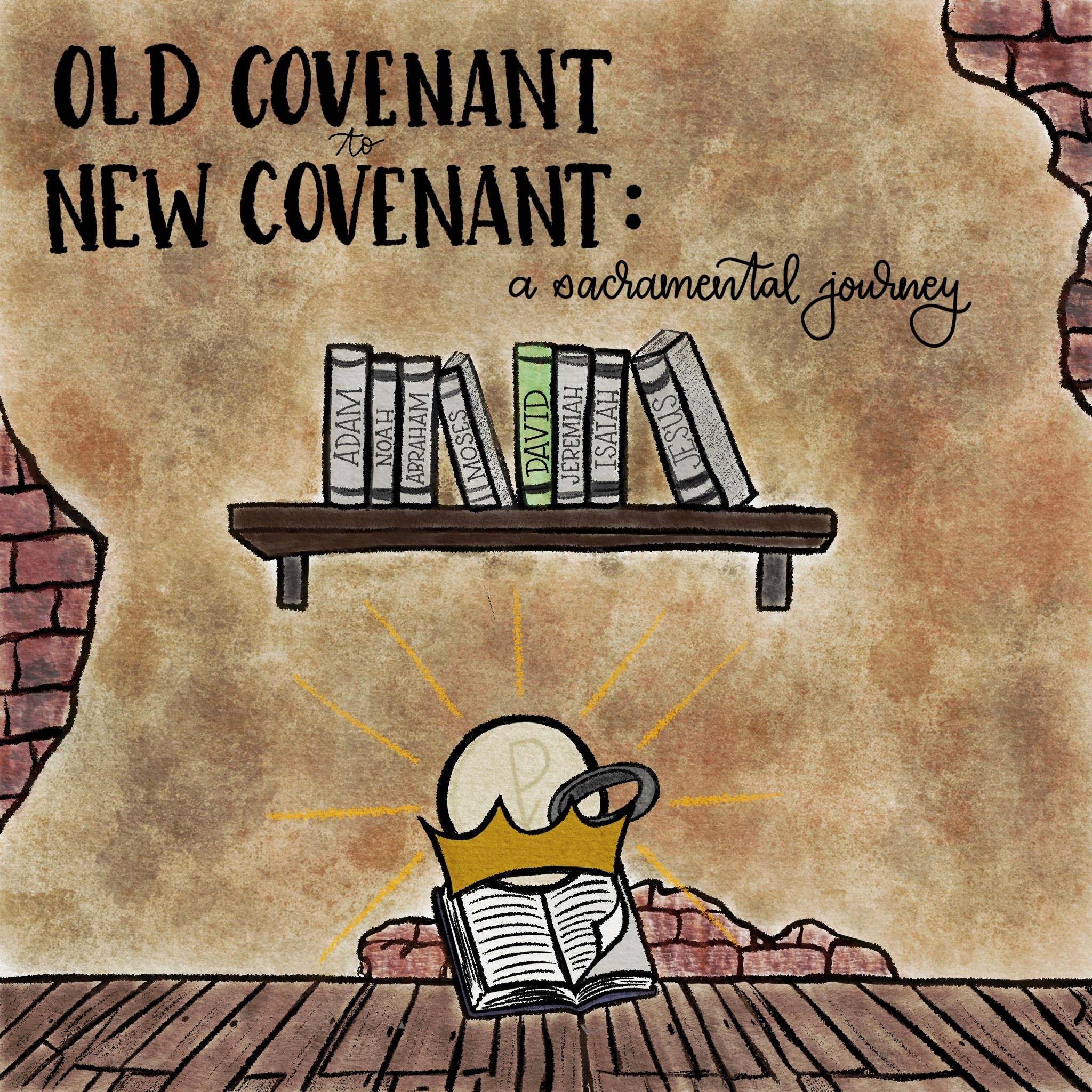 Old Covenant to New Covenant: A Sacramental Journey
This Lent, St. Francis is journeying through the covenants of the Old Testament.
Alongside these covenants, we will also explore the 7 Sacraments of the Church and how to bridge the Old Testament covenants with the New Covenant established by Jesus Christ.
David and Vocation
1st Reading: 2 Chronicles 36:14-16, 19-23
Psalm 137: Let my tongue be silenced, if I ever forget you!
2nd Reading: Ephesians 2:4-10
Gospel: John 3:14-21
---
David was chosen from humble beginnings to become king and start the Messianic line. Even though David made mistakes, God still used him for His glory. We too have a specific role and purpose in God's plan. We must listen for the voice of God in prayer and surrender to His plan for us in our vocation.
---
Reflective Questions
God sees in your heart the gifts He created with you that even we do not see. How do you think He identifies these gifts and supports us to use them through His work? How do you respond when you are called to serve Christ? What is the vocation you are being called to serve? If others could suddenly "see" the real you, would you be afraid, nervous or ashamed? Why and what would you change?
---
Practice of Hope
Prepare yourself for Mass. Focus on the presence of Jesus Christ during the readings, homily, Eucharist, and within your parish community. Reflect on your engagement in the liturgy and how it affects you. Enter a difficult conversation you've been meaning to have with an open heart and mind.