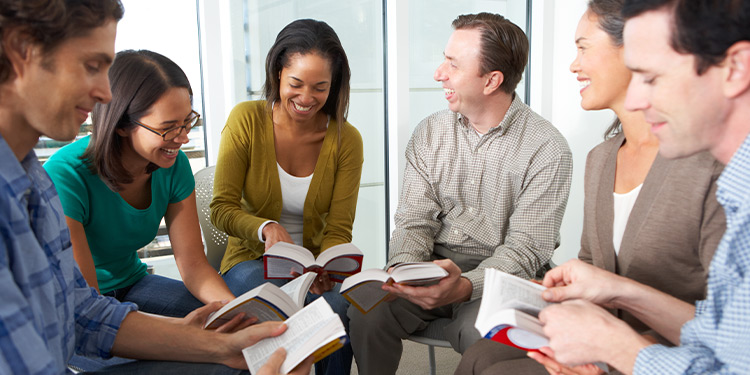 Adults (married or single) in their early 20s – mid 30s meet for study, fellowship and service. Dates and locations vary, but we typically meet Tuesdays at 7 p.m. in the St. Clare Room.
---
Young Adults Opportunities
Young Adults Book Study – Saint Francis of Assisi by G.K. Chesterton
Francis of Assisi is, after Mary of Nazareth, the greatest saint in the Christian calendar, and one of the most influential men in the whole of human history. By universal acclaim, this biography by G. K. Chesterton is considered the best appreciation of Francis's life–the one that gets to the heart of the matter.
Join us for a 10-week study of this biography.
Tuesdays beginning October 3
7-8:30 p.m.
Clare Room
*Participants can purchase the book (ISBN 0-385-02900-4) from their favorite bookseller or find free online.
Contact: YoungAdults@saintfrancischurch.org
Young Adults small group RESCUE Project
WHAT IS THE RESCUE PROJECT? The Rescue Project seeks to proclaim the gospel in a compelling and attractive way over eight weeks in a small group format. The goal of The Rescue Project is to create an opportunity for people to be overwhelmed and be brought to a decision to surrender their lives to Jesus and be mobilized for mission.
Mondays, October 23-December 11, retreat December 9 (no session November 20)
Doors open & social with refreshments at 6 p.m.*
Session 6:30-8:30 p.m.
Serra Room
Suggested donation $5 for materials
PLEASE NOTE! Study includes a retreat which will be held on SATURDAY, DECEMBER 9. The Retreat begins with Mass at 7:15 a.m. and concludes at 2 p.m. that day.