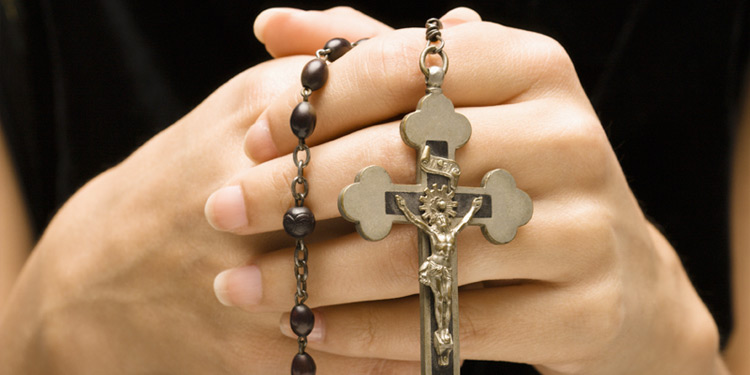 We offer multiple opportunities to support our members through prayer, daily readings, and reflections.
---
Adoration
Quiet prayer time with Jesus in the Blessed Sacrament. Sign up for an hour or come when you can. Every second and fourth Tuesday after 7:15 a.m. Mass until 8 p.m. in the Sanctuary. For more information, contact the Parish Office at 515-223-4577.
Coordinator: Jo Helling
---
Magnificat
Magnificat is a monthly Catholic publication that contains daily readings, prayers, reflections and articles on Catholic topics. Click here to view a sample issue. St. Francis places a bulk subscription each February.
To subscribe as part of our bulk subscription, contact Heather Rohe at 515-440-1030.
---
SoulCore
SoulCore is a prayer experience that combines the prayers of the rosary with core strengthening, stretching and functional movement. No fitness level or experience required*. Visit www.soulcore.com for more information.
Two times to choose from:
Tuesdays, Sept 14-Nov 16, 9 a.m.-10 a.m. in the St. Clare room.
Sundays, Oct 10, Oct 31, Nov 14, Nov 28 and Dec 12, 7-8:30pm in the Parish Hall
Please follow the Diocese's direction for health safety protocols. There is a suggested donation $5-10 for those who wish to support this apostolate.
---