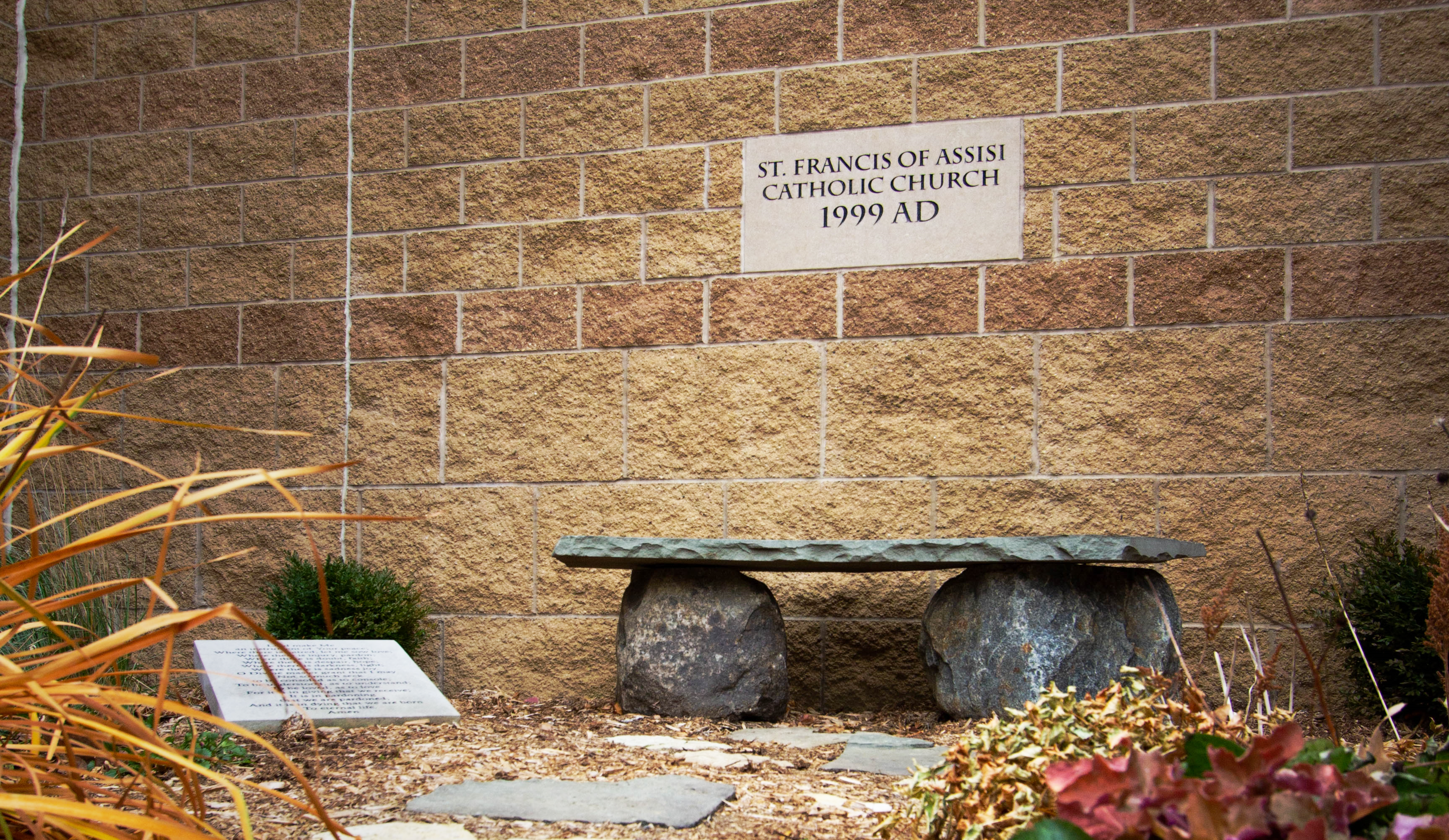 ---
St. Francis of Assisi communications exists to serve as a welcoming tool as well as to provide information and resources related to prayer, service, and growing in faith for both parishioners and visitors.
Parish Email and Texts
The Parish is using flocknote for all major communications. We send out a weekly email blast highlighting upcoming Parish events and urgent information (such as a Parish Office closure). What we need from you as Parishioners is to sign up for it. Please go to this site: StFrancisofAssisiChurch4.flocknote.com to register. You insert your information, verify that it's you, and join groups you would like to receive information from. We will start off with the St. Francis of Assisi Parishioner group and build from there. You have the ability to manage what information you get, depending on the groups you join, and how you receive that information, via text, email or both. This is a great way to stay connected with what is going on at St. Francis of Assisi Catholic Church.
Bulletin
Social Media
Graphics Advertising
What: Includes printed posters/brochures, Gathering Space electronic monitor, Gathering Space bulletin board, event tables in the Parish Hall, and resources passed out after Mass
Deadline: 4 – 6 weeks prior to the event
Submit to: communications@saintfrancischurch.org
*If you are requesting poster advertising for a program/event originating outside of St. Francis, please send an email with the requested start and end dates and the poster attached.
Website Updates
Mass Announcements
What: Includes clergy announcements and pre-approved pulpit talks
Deadline: 3 weeks prior to the requested weekend
Submit to: communications@saintfrancischurch.org
*After receiving your email, we will coordinate as appropriate with Fr. Pins and Fr. John regarding your request.
---
PRIORITIES
Who Gets What?

Programs and events specific to St. Francis will receive top priority
Requests from local parishes and the diocese will receive next priority
Community events that support the 4 pillars of the church (prayer, formation, service, and hospitality) will be considered
Product and service advertising will generally not be accepted. To place an ad in our reserved advertising space in the bulletin, please contact our advertising sales executive at 1-800-950-9952, ext. 2659
Unfortunately, we are not able to support advertisements for individual fundraisers
PROCEDURES
How Do I?

Submit requests to the email noted above
The subject line should include the communication option, program/event title, and the date/s you wish for the announcement to run (i.e. Bulletin Feb. 7 – Feb. 21: Entertaining Angels).
Please send one email per communication option
In the body of the email, include desired text. Attach any related images/videos
Indicate if post should be shared with larger diocesan community
If planning an event that will require multiple posts, send an email to plan a brief discussion for promotions
HELPFUL INFORMATION
Good to Know

Please note that decisions regarding communications will be made by the Communications Department and may include location and frequency, and edits for clarity, grammatical accuracy, branding, and space.