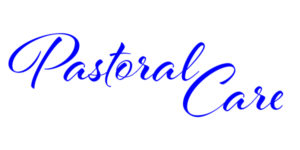 Emotional, social and spiritual support for all.
---
GriefShare

Looking for help and encouragement after the death of a loved one?
GriefShare is a special seminar and support group designed to help you rebuild your life after losing a loved one. Our group is led by caring parishioners who have experienced grief and want to help you through the difficult days ahead. We know it hurts, and we want to help and encourage you after the death of a spouse, child, family member or friend.
Meetings will be held in the Saint Clare room from 6-8 pm on Monday nights.
If you are looking to register, follow this link. Registration is FREE!
The dates and themes are:
September 25:     "Is this Normal?"
October 2:            "Your Grief Journey"
October 9:            "Loneliness and Sadness"
October 16:          "Fearful and Overwhelmed"
October 23:          "Anger"
October 30:          "Regrets"
November 6:        "Grief and your Household"
November 13:       NIGHT OFF….  (NO SESSION)
November 20:      "Surviving the Holidays"
November 27:      "Grief and your Friendships"
December 4:         "Questions for God"
December 11:       "Stuck in Grief"
December 18:        MAKE UP DATE IF NEEDED
January 8, 2024:   "Hope and Resilience"
January 15, 2024: "What do I live for Now?"
January 22, 2024: " Review and Social Night
For more information, please contact Deacon Bill Richer