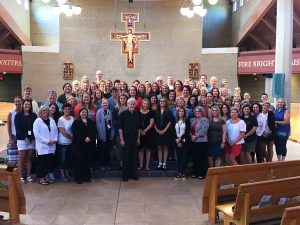 Job Openings
School
Preschool
St. Francis Preschool is seeking a full-time Early Childhood teacher. Successful candidates should be friendly and welcoming, feel comfortable working with a large group of children ages 2 3/4 – 5 years old, and possess good communication skills. Click here for a full job description.
Substitute Teachers
If you are a teacher, or have a substitute license, and would like to start subbing at our school, please call the School Office at 515-457-7167 or stop by for an application.
Kids Care
St. Francis Kids Care is seeking a full-time lead teacher for their Early Childhood Extension program. Duties include teaching children in their care; creating lesson plans; record-keeping; and partnering with parents, other teachers, and the program director. Click here for more information.