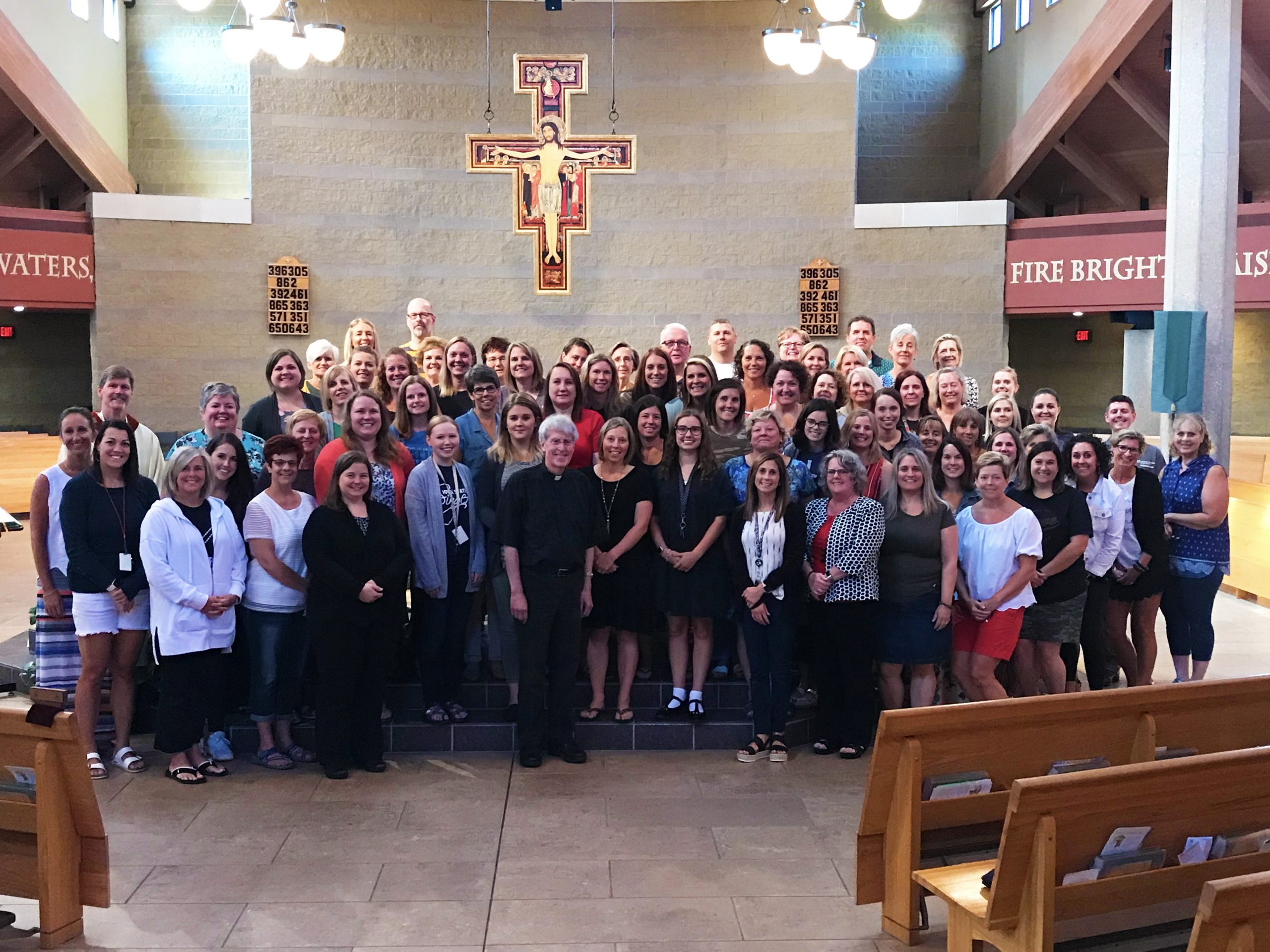 ---
Job Openings
Parish
Business Manager
St. Francis is seeking a full-time Business Manager. Reporting to the Pastor, the Business Manager will provide overall planning, coordination and management of financial affairs and facilities, conducted either directly or through the management/supervision of staff, contractors or volunteers. BA/BS degree with emphasis in Business Administration and Accounting required.
Please submit resume and cover letter to:
Human Resources Coordinator, 7075 Ashworth Road, West Des Moines, IA 50266.
Or by email: communications@saintfrancischurch.org

Director of Faith Formation
The Director of Faith Formation oversees and supervises a comprehensive catechetical program which is family focused and includes First Reconciliation and First Communion preparation. The Director assists the pastor and his advisory committees in guiding and supporting parents in faith formation of their children. The Director of Faith Formation also provides guidance over Adult Faith Formation and Youth Ministry including Confirmation preparation.
Please submit resume and cover letter to:
Human Resources Coordinator, 7075 Ashworth Road, West Des Moines, IA 50266.
Or by email: communications@saintfrancischurch.org

Youth Ministry Coordinator
St. Francis of Assisi is seeking a full-time Youth Ministry Coordinator. This position provides vision and coordination for SFA's efforts in ministry to youth (7th through 12th grades). This includes FISH/EDGE weekly sessions, monthly activities, catechesis, service opportunities, and coordination of Confirmation sacramental preparation. The start date is flexible, with the goal of having an employee fully on-board by July 1, 2022.
Please submit resume and cover letter to:
Human Resources Coordinator, 7075 Ashworth Road, West Des Moines, IA 50266.
Or by email: communications@saintfrancischurch.org

Nursery Coordinator
This part time position provides oversight for nursery needs during Masses, special events and meetings.
Please submit resume and cover letter to:
Human Resources Coordinator, 7075 Ashworth Road, West Des Moines, IA 50266.
Or by email: communications@saintfrancischurch.org

Assistant Director, St. Francis Early Childhood Extensions
Early Childhood Extensions is a wrap around program for St. Francis preschool students when they do not have class. The program is for children from 3-5 years old. We provide a fun and loving atmosphere for the students of St. Francis, and we're currently seeking a full time Assistant Director. Click here to view the PDF for more information.
To apply, submit your resume to program director Heather Gunson at: hgunson@saintfrancisschool.org
She can be reached at 515-457-7167.
---
School
Current openings
For the most current listing of job openings in the school, check out the school website.
Substitute Teachers
If you are a teacher, or have a substitute license, and would like to start subbing at our school, please call the School Office at 515-457-7167 or stop by for an application.