Women IN God's Service (WINGS)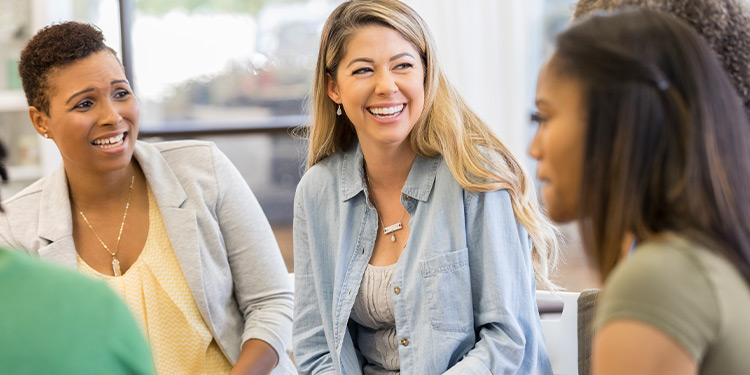 WINGS (Women IN God's Service) is a social group with the mission to Welcome and Serve the SFA parish and broader Catholic community. All women (over 21) are invited to join us on the first Tuesday of every month from 5:30-6:30 p.m. For more information, contact the Parish Office at 515-223-4577.
Coordinator: Judi Eilertson
---
Advent Wreaths 2021
WINGS will be offering Advent wreaths and replacement candles following each Mass on November 13/14 and November 20/21 (while supplies last).
All wreaths include:
Four 12″ candles (3 purple and 1 rose)
Advent Customs and Prayers booklet
There are three new styles of Advent wreaths from which to choose this year!
9″ pinecone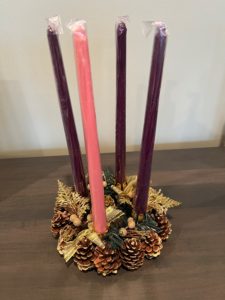 6″ silver Hope, Peace, Joy, Faith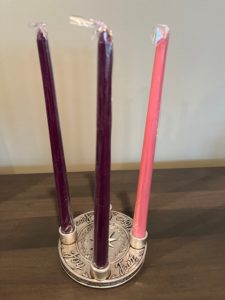 8″ zinc Hope, Peace, Joy, Faith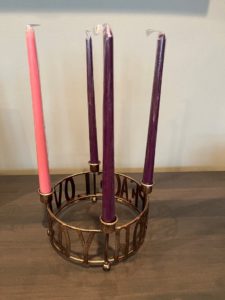 Replacement candles are 12″ tapers (3 purple and 1 rose) and are $5.
Cash or checks (payable to WINGS) accepted.
Advent begins Sunday, November 28th.