Mass Schedule
---
---
---
---
7:30 a.m., 9:30 a.m.* (interpreted in American Sign Language *dependent on Interpreter availability* & livestreamed on YouTube), and 11:30 a.m.
---
Youth Mass at 4:30 p.m. on the 3rd Sundays of the month
---
Feast of the Immaculate Conception
Dec. 7 at 5:30 p.m., Dec. 8 at 7:15 a.m., noon, 6 p.m.
---
4 p.m., 6 p.m., 8 p.m., 10 p.m.
---
---
Solemnity, Mary Mother of God
Mass Reconciliation Schedule
---
---
---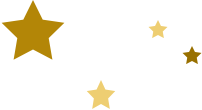 Welcome to St. Francis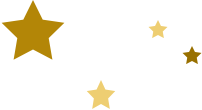 We, the parish family of St. Francis of Assisi, are a Catholic, Christian community striving to live the mission of Jesus Christ. As partners in faith, we witness our love of God through liturgy, social outreach and life-long faith formation. We embrace the spirituality of St. Francis, challenging us to be instruments of peace and love.
Upcoming Events
Dec 4
11:30 AM – 12:45 PM
Altar Server Training
Saint Nicholas Visits SFA, Coffee & Donuts
You Are Enough Book Study
Subscribe to the Bulletin
Stay up-to-date with what's going on at St. Francis. Read our weekly bulletin for the latest news on groups, activities, events, schedules, and more.
Please Don't Forget Me! Purgatory
By Janet Bradford, St. Francis parishioner I was sitting on the edge of my seat torn between wanting...
Read more

Start by doing what's necessary; then do what's possible; and suddenly you are doing the impossible.
Saint Francis of Assisi