Mass Schedule
---
**All Sunday and daily Masses are canceled until further notice. We livestream Sunday Mass on Facebook at 9:30 a.m.**
---
**We will celebrate the Sacrament of Reconciliation by appointment only.**
---
---
---
---
---
8 a.m., 9:30 a.m.* (interpreted in American Sign Language), & 11:15 a.m.
---
5 p.m. on the 3rd Sundays of the month
---
Children's Liturgy of the Word
1st and 3rd Sundays of the month during 9:30 a.m. & 11:15 a.m. Masses
---
---
---
Holy Thursday Mass (April 9)
---
Good Friday Service (April 10)
---
Holy Saturday Mass (April 11)
---
---
---
Mass Reconciliation Schedule
---
8:30 - 9:30 a.m. & 3:30 - 4 p.m. or by appointment
---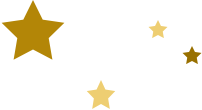 Welcome to St. Francis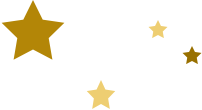 We, the parish family of St. Francis of Assisi, are a Catholic, Christian community striving to live the mission of Jesus Christ. As partners in faith, we witness our love of God through liturgy, social outreach and life-long faith formation. We embrace the spirituality of St. Francis, challenging us to be instruments of peace and love.
Upcoming Events
Christ Renews His Parish Women's Weekend Retreat
Christ Renews His Parish Men's Weekend Retreat
A Peek at the Week Ahead
Stay up-to-date on what's going on at St. Francis. Read our weekly bulletin for the latest news on groups, activities, events, schedules, and more.
The Great Enabler
By Emily Schmid, Director of Liturgy and Music When I was twenty-four years old, I was baptized in...
Read more

Start by doing what's necessary; then do what's possible; and suddenly you are doing the impossible.
Saint Francis of Assisi