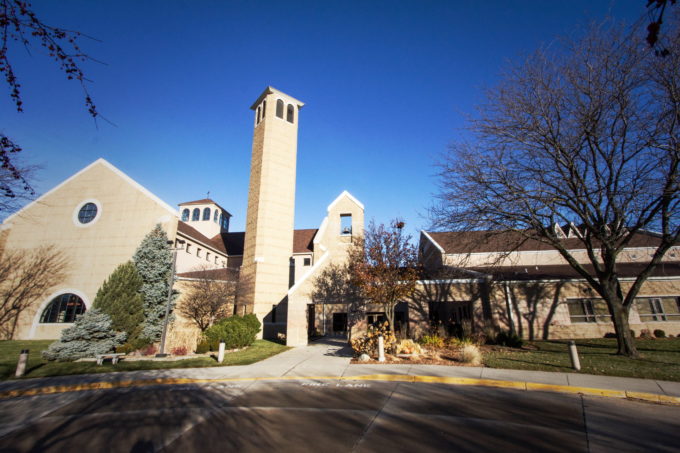 ---
Welcome, Newcomers!
Welcome, and thank you for visiting St. Francis of Assisi Catholic Church! Here at St. Francis, we are a welcoming community with many opportunities for involvement. We offer various possibilities to grow in faith and love, from education, faith and social ministries, local and international outreach, to celebrating the word of God.
Fill out and submit the registration information below. Alternately, you can stop by the Parish Office and fill out a card in person. Upon completion, our staff will then mail you a packet of information regarding the many ways to become involved. Each newcomer receives a welcome letter and a St. Francis information packet upon registration. We also host a newcomer welcome party twice a year!
A newcomer class is offered in the fall for women, serving as a great way to meet other new women of the parish. It is an informal 10-week course that is based off the book After the Boxes Are Unpacked. Meeting time will be on Wednesdays or Thursdays from 9:30 – 11 a.m. If there is enough interest, the same class will be offered in the evenings in the spring.
For more information regarding new membership and new member activities, please contact the Parish Office at 515-223-4577.
---
Not yet Catholic?
Learn more about becoming Catholic
New to the area?
Browse our website to learn more, stop by the church, and join us for Mass.
---
Our mission is to welcome new members to the St. Francis parish family and to support individuals and families as we all continue to grow in faith and God's love. We look forward to you visiting, getting to know you and having you become part of our congregation!
Fill out the form and download and save with your changes. Then email it to us at communications@saintfrancischurch.org, mail it to the church, or drop it off at the Parish Office.